Real estate continues to be listed as an "essential service" but it is still NOT business as usual. The Market is still quite active but be assured The Lewis Team takes the health and safety of our clients and the community very seriously. We are still observing all the criteria already set out on our web page tab "COVID-19 UPDATE" as it's way better to be safe than sorry!
We are enormously thankful to all our health care workers, police, fire and paramedics, grocery store and restaurant workers, truckers and delivery drivers, postal workers, garbage collectors and the many others who play a vitally important role. Our hearts go out to those who are grieving or ill due to this terrible virus, and to those who have been laid off work or whose businesses are in jeopardy. These are very challenging times.
Meanwhile, you still have the same friendly "Lewis Home Selling Team" to support you. We're incredibly proud of our unrelenting drive to serve you throughout this very difficult time, and we thank you for your trust and your business since 1983. Please don't hesitate to contact us with your real estate questions - we're always ready to help. Stay Safe.
VACCINATION PASSPORT FAQ
As of September 22 nd 2021, Ontario will require people to provide proof of vaccination status to access certain businesses and settings (two doses plus 14 days) and provide their proof of vaccination along with photo ID. As Ontario continues to navigate this fourth wave of the pandemic, it's essential that we as Ontario REALTORS® do our part to minimize the spread of the COVID-19 virus. If you are not already vaccinated, unless you have a medical exemption, we strongly encourage you to do so. Unvaccinated people with medical exemptions (including those who may be allergic or had a reaction to their first vaccine) will not be required to provide proof of vaccination, provided they can produce an appropriate doctor's note, at least until recognized medical exemptions can be integrated as part of a digital vaccine certificate.
SHOWINGS & OPEN HOUSES
At this time, vaccine passports are not mandatory for consumers entering an open house an in-person showing, however in circumstances where the homeowner has required anyone entering their home to be fully vaccinated, agents are ultimately responsible for following the homeowner instructions. Please understand the situation is fluid and the government could amend or introduce new regulations or laws that would change the current circumstances which obviously this communication simply cannot anticipate.
Meanwhile, the use of masks, gloves, hand sanitizer and social distancing is still required when working with us. We do our very best to conduct our business in compliance with any advice, recommendations and instructions issued by the Office of the Chief Medical Officer of Health, or by a medical officer of health after consultation with the Office of the Chief Medical Officer of Health. Together, we can help end this pandemic and get our province back to normal.
Disclaimer. The information contained in this post is not meant to be relied upon as legal advice by REALTORS®, or others. Members wishing further clarity or advice should seek independent legal advice specific to their circumstances. Due to the quickly changing regulatory environment during the COVID-19 emergency, this document may not be current or accurate by the time it is read.
The Lewis Team is the perfect choice for those who prefer a more personalized relationship with their REALTOR®. The kind of folk who do not want to be just another deal towards their agents next sales achievement accolade. They hate pushy salespeople and high pressure tactics. They put years of experience and quality service over high volume of transactions.
When you are a Lewis Team client you're no ordinary home buyer or seller - you want something more. You're approach is considered selective. You want something better because you are a connoisseur and you expect more from your REALTOR® than just the average quality of representation, that's why you choose to work with this husband and wife team.
You appreciate their refreshing approach to real estate marketing and sales and want to benefit from their 35+ years of unparalleled quality of service and award winning experience and expertise. Most importantly you want 100% personal care and attention and not to be passed over to an assistant to finish the job.
You want honesty, integrity, enthusiasm and patience from you agents, and you want exceptionally skilled negotiators with a solid understanding of the current residential real estate market and that is what you get with The Lewis Team.
Whether you are a first time buyer or a seasoned veteran, the Lewis Team market and sell residential properties in all price ranges. So if you are moving across town, across the country or relocating internationally the Lewis Team are here to ensure that your real estate expectations are fully met.
Call today!
WE HAVE BEEN HELPING FAMILIES MOVE SINCE 1983. WE WOULD BE HONOURED TO HELP YOU TOO.
Your effort to find experienced real estate sales and marketing professionals who are well informed about Barrie, Innisfil and the surrounding areas, has brought you to just the right place. Diane & Bryan each have over 35 years of award winning experience at your disposal. We do not count the hours we invest, but work hard at getting the job done right the first time, focusing on delivering the results that fulfill our clients real estate objectives.
We have sat on both sides of the table hundreds of times representing home buyers or sellers ranging from first timers to seasoned veterans. We use our experience to provide helpful advice so you will achieve your real estate goal. We use our insight to protect your best interests and we use our creativity to market and promote your property in its best light. Our unblemished track record of success and our passion makes the difference. All these reasons combined with our in-depth knowledge of the real estate market, makes us an ideal team.
Let's get together and talk!
REALTORS® are professional real estate problem solvers, and in today's changed market a highly experienced problem solver is a very valuable asset. Just about everyone's plans have changed since this awful pandemic started, but what hasn't changed is The Lewis Home Selling Teams commitment to providing the highest quality service. We're laser focused on helping you achieve your real estate goals, while still being sensitive and respectful of all the measures that have been put in place to help protect the health and safety of our clients and all those in our communities.
We just wanted you to know that we have your back! Stay safe.
Diane and Bryan understand that during these times of the Covid-19 pandemic and the uncertainty of the future real estate market, you probably have questions and concerns. Fact is homes sell in all kinds of market conditions and once you have met Diane ad Bryan, it's easy to see why they have been successfully marketing and selling fine homes since 1983. Their unblemished track record coupled with over 35+years of residential sales experience is exceptional by any standard, but although they are a team, they are distinct individuals. Confident, organized and friendly they exude a personal style that is genuinely hard to resist.
They believe that selling residential real estate is just as much about people as houses, and developing a positive working relationship with each client is critical to the process. They strive to make each client feel like they are their only one. Having helped hundreds of home sellers and buyers achieve their real estate goals, Diane and Bryan are committed to producing results.
Knowledgeable and dedicated, Diane and Bryan are big believers in doing the job right the first time as they do not like nasty surprises, also during these trying times, making their clients feel safe and secure when using their services is critical. Their commitment to meeting and hopefully exceeding their clients needs and expectations include being very easy to contact, answering phone calls fast, attention to detail, resolving issues promptly and following through on all activities right until closing.
In summery, Diane and Bryan are well qualified and prepared to do whatever it takes to ensure the entire transaction goes as safely, smoothly and is as stress free as possible for everyone involved. Now isn't that exactly what you want from your REALTOR®?
Worried About Your High Housing Debt Load?
Being a homeowner is a very high priority to so many Canadians. Taking on the debt associated with home ownership plus today's record high cost of owning a home puts many at very high risk in the event of - but not limited to, a job loss, unforeseen sickness or injury, a market price collapse or a rise in mortgage interest rates.
Canada's continuing home price increase in part is driven by lower than usual inventory and high demand and is - dare we say the second longest lasting bubble of the G7 countries (24 consecutive quarters) topped only by Germany who is ahead by only one quarter. Canadian household debt service ratio for the 6 th quarter of 2020 was a whopping 12.4% (Bank of International Settlements) and much higher than any other of the G7 countries including the UK's approximate 9% and the USA and Japans 7.6%.
None of us know for sure what lies ahead in this unsettled economy, but it is our personal opinion that in this market it is worth considering not buying more house than you actually need, and keeping more liquid cash available if that 'rainy day' comes along.
If you are considering downsizing or relocating so you can free up some extra cash from the equity in your present home, we can help move you across town, across the province, across the country or across the world.
Sound interesting - let's talk.
GREAT NEIGHBOURHOODS - GREAT HOMES
RECENTLY LISTED PROPERTIES
So, maybe you're looking for an experienced real estate professional to help you to sell your present home or someone to represent you in the purchase of your next home or perhaps both. Why consider The Lewis Team you ask? We think that's a very fair question so here goes!
LONGEVITY: Full time residential REALTORS® since 1983 first joining RE/MAX in 1985.
LOYALTY: Our clients needs come first - that's why they keep coming back time & again.
INTEGRITY: Our real estate track record is crystal clean, right from day one to today.
HONESTY: We tell you the truth without holding back. You have probably seen our long running advert which starts "OUR PROMISE - STRAIGHT TALK."
FLEXIBILITY: We list and sell homes in all price ranges. No property is too big or too small.
CREATIVITY: We have many ways to market your home to target just the right buyer.
KNOWLEDGE: Over the last 35+ years, we have amassed a great deal of highly valuable information and ability which we place entirely at your disposal.
NEGOTIATING: It's impossible to stay in this business for 35+ years if you can't put a deal together. You must be a strong negotiator. It doesn't matter how nice your Realtor® is if there's NO SALE!
REACHABLE: We pride ourselves on being very easy to contact and we return calls fast.
WE ARE THE TEAM: You hire us and you get us from day one until closing. We'll never assign you to anyone else to finish the job, and we never take on more business that we can comfortably handle.
THERE'S NO OBLIGATION: So why not take the first step and call or email us today and let's talk.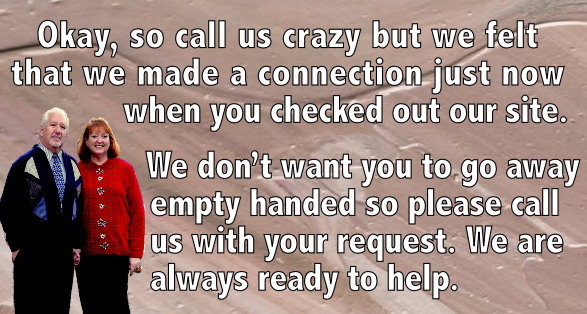 REAL ESTATE USEFUL TOOLS AND INFORMATION
EXCLUSIVE SERVICES
Benefit from the full potential of our online services, free of charge, and with no obligation.
Full MLS Search
Register and gain access to 60% more listings and instant updates when you search MLS Listings.
Free Home Evaluation
Find out how much your home is worth, and receive a complimentary Home Evaluation Report.
Latest Listings Alert
Get notified as soon as new properties are listed in your desired area, before they are available to the public.